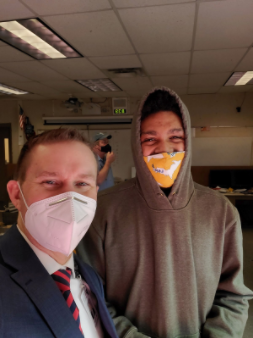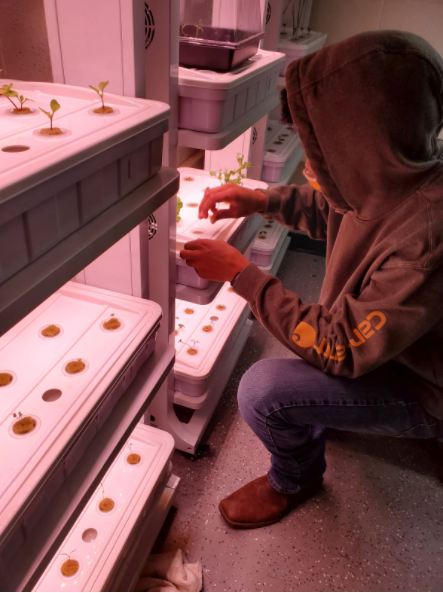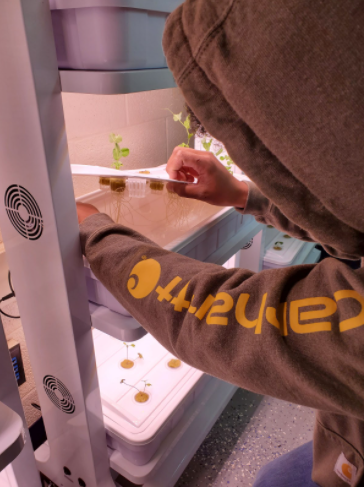 Petoskey High School Senior Calvin Braley knows a lot. Thursday morning, I was lucky enough to have Calvin share some of what he knows about hydroponics and sustainable agriculture, which he's learned from Mr. Jerry Piche in the Agriculture program at Petoskey High School.
Calvin gave me a tour of the new hydroponics room, located across the hall from the Agriculture classroom. Within that room are three types of hydroponics systems and many different plants growing such as beans, mint, and tomatoes.
Hydroponics is the process of growing plants in sand, gravel, or liquid with added nutrients but without soil. Calvin said that there are distinct advantages to this type of agricultural practice, most notably being a controlled environment that creates the ability to grow food, even in more inhospitable climates and conditions. "You're going to see even more of this (hydroponics) in the future", Calvin stated.
Calvin credited Mr. Piche with instilling him with this knowledge. "Mr. Piche is just one of those teachers who listens to you and gets to know you. He makes you really want to learn from him", said Calvin.
Calvin is headed off to Lake Superior State University next year, majoring in Conservational Biology. "I just want to make a difference", said Calvin. I have no doubt he will.