Employment
Welcome to Petoskey Schools' Employment Page
To apply for an open position:
Please click on the open position to go to the electronic application.
Attach cover letter, resume, references, transcripts and teaching certificate (if applicable) to your electronic application.
Address correspondence to Mr. Chris Parker, Superintendent.
Any application packets not following the listed requirements or that are incomplete may not be reviewed.
Teaching Positions
ELEMENTARY SPECIAL EDUCATION TEACHER
Public Schools of Petoskey is seeking applications for a qualified Elementary Special Education Teacher to begin January 3, 2022.
Internal Deadline: December 10, 2021, 4:00 p.m.

Internal candidates only, send letter of interest via email to hr@northmen.org

External Deadline: December 17, 2021, 4:00 p.m.
Endorsement in at least one area of special education preferred
Support Positions
The following positions are open for the 2021/2022 school year. Candidates must meet all state and federal certification requirements.
Please click on job title to apply
_________________________________________________________
NOON HOUR MONITOR - ELEMENTARY
Playground/cafeteria supervision, Monday - Friday, 1.5 hours per day, 11:00 a.m. - 12:30 p.m.
This contracted position will begin upon completion of new hire paperwork.
If interested, please contact one of the following building principals:
Cal Prins, Central Elementary, 231-348-2111
Mike Frampus, Lincoln Elementary, 231-348-2121
Amy McMullen, Ottawa Elementary, 231-348-2131
Mark Oberman, Sheridan Elementary, 231-348-2141
_________________________________________________________
Deadline: Open Until Filled
Starting Pay: $16/hour
OVERVIEW: Support a 2000-workstation, 2000 laptop, and 20-server (voice, video, and data) environment serving approximately 3000 users with e-mail, inter/intranet services, security, printing, and applications. Also responsible for all peripherals such as laser printers, plotters, scanners, and digital cameras. Installation, upgrading, maintenance, and troubleshooting of software will also be required.
QUALIFICATIONS:
High school diploma; Associate's Degree in Computer Science preferred.
Ability to troubleshoot hardware and software.
Ability to identify different technologies such as projectors, port types and cabling.
Comfort working with multiple platforms such as iOS, iPadOS, Windows, macOS, and Chrome OS.
Familiarity with Google Workspace for Education.
Working knowledge of Microsoft Office.
Good communication skills.
A pleasant, positive attitude, and an interest in helping staff and students (including those with special needs).
Ability to achieve further certifications deemed necessary.
Ability to lift 30 pounds.
Such alternatives to the above qualifications as the board of education and Director of Technology deem appropriate and acceptable.
_________________________________________________________
HEALTH CARE / ACADEMIC PARAPROFESSIONALS
Deadline: Open Until Filled
Description: Final candidates will work with students, as required, during the school year. Preferred applicants are experienced in assisting with student academic support and general management (as instructed by the teacher). Qualified candidates must have at least 60 college credits.
This third-party contracted position will begin with the 2021/2022 school year 7 hours per day. Benefits available for purchase through EDUStaff services.
Custodial Positions
If interested, please contact Ron Griffin at 231-348-2344 or griffin.rt.m@northmen.org.
Coaching Positions
If interested, please contact Joel Dohm at 231-348-2104 or dohm.jj.m@northmen.org.
VARSITY BOYS GOLF ASSISTANT COACH
SOCCER PROGRAM ASSISTANT COACH - BOYS
SOCCER PROGRAM ASSISTANT COACH - GIRLS
MIDDLE SCHOOL WRESTLING COACH
Food Service Positions
If interested in applying for a position, please contact Beth Kavanaugh at (231) 348-2183 or kavanaugh.ba.u@northmen.org.
COOK - 6.5 Hours/Day - Petoskey High School
COOK HELPER - 4.5 Hours/Day - Petoskey High School
COOK HELPER - 4 Hours/Day - Petoskey High School
COOK HELPER - 3.25 Hours/Day - Petoskey Middle School
Transportation Positions
Interested in becoming a bus driver? Contact Rosetta Stanley at (231) 487-9632
Alcona Behavioral Health Positions
Substitute Teaching Positions - Daily
All Substitute Teachers for the Public Schools of Petoskey are contracted with EDUStaff. Please contact EDUStaff, to begin the process, at www.edustaffonline.com or call 877.97.GOEDU (46338).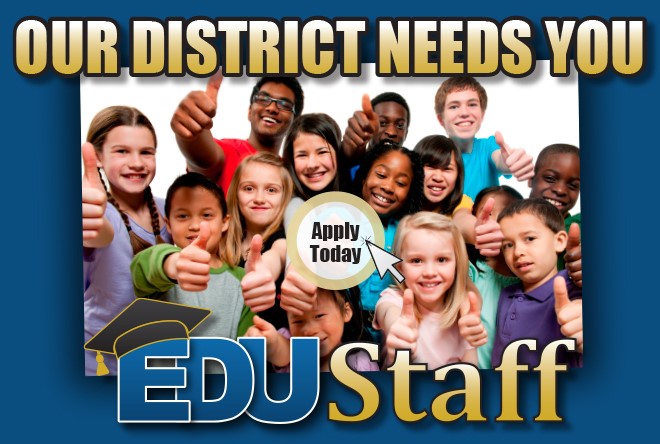 The Public Schools of Petoskey offers a Substitute Longevity Bonus. For every 20 full days working as a substitute teacher, the district will pay the substitute $200. This bonus is paid at the end of each semester.
Substitute Teaching Positions - Long Term
The Public Schools of Petoskey is an equal-opportunity employer.
The Petoskey School District does not discriminate on the basis of race, color, national origin, gender, age, disability, height, weight or marital status in its programs, services or activities. Direct all inquiries related to discrimination to:
Director of Teaching & Learning
Public Schools of Petoskey
Spitler Administration Building
1130 Howard Street
Petoskey, MI 49770
231-348-2352
Contact Us
Michelle Sysko
Administrative Assistant/Human Resource Specialist