Public Schools of Petoskey
Attendance
231-348-2105 High School
231-348-2293 Middle School
231-348-2110 Central
231-348-2120 Lincoln
231-348-2130 Ottawa
231-348-2140 Sheridan
231-348-2190 Montessori
School Start/Stop Times
Elementary
Full: 8:10 - 3:05
Half: 8:10 - 11:40
Secondary
Full: 8:15 - 3:10
Half: 8:15 - 11:50
Change in Contact Information
If you have a change in your student's contact information please contact the building secretary. We need to have the most up to date information so that we can always be sure to reach you.
Contact information includes: phone number, mailing address, physical address, email address and emergency contact information
High School - Diane Munson - (231) 348-2221
Middle School - Lisa Burris - (231) 348 -2150
Central - Abby Schroer - (231) 348-2110
Lincoln - Carey Strong - (231) 348-2120
Ottawa - Ashley Maginnis - (231) 348-2130
Sheridan - Jessica Galle - (231) 348-2140
Montessori - Kim Maves - (231) 348-2190
Public Notice: Meetings of the Board
School Notifications
Sign up for snow day texts alerts and school administration notifications / building newsletters.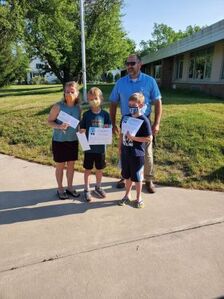 Sheridan Students Win Writing Awards
June 8, 2021
Congratulations to Bodi and David for winning the Emmet County Historical Commission Writing Contest.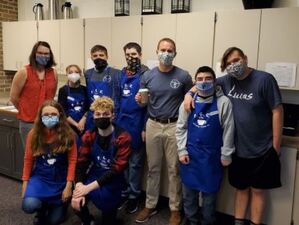 Supe's Loop: 5-21-21
May 21, 2021
Updates from Superintendent Chris Parker, Public Schools of Petoskey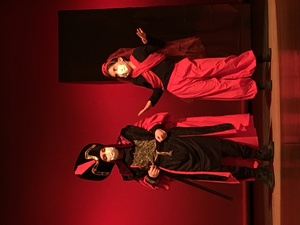 Enrichment Play Success!
May 5, 2021
The 2021 Elementary Enrichment Play, Aladdin Jr., enriches more than just elementary students! Read this interview with Julie Laur to see how this magical event reaches others in all sorts of ways!
Calendar

Previous

December

2021

Next

S
M
T
W
T
F
S
1

Dec 1

1:30 AM to 3:00 PM

Special Meeting - Board Work Session

Location:

Spitler Administration Building

Calendar:

Board of Education

7:30 PM to 8:30 PM

Winter Band Concert

Calendar:

Petoskey Middle School

7:30 PM to 8:30 PM

Winter Band Concert-HS Gym

Calendar:

Petoskey High School

2

Dec 2

4:00 PM to 5:00 PM

PMS Boys Bball Home vs Cadillac

7:00 PM to 8:00 PM

Hot Topics for Parents of Teens Forum: Social Media

Location:

https://us02web.zoom.us/j/86831665491

Calendar:

Petoskey Middle School

Jon Wilcox is inviting you to a scheduled Zoom meeting. Join Zoom Meeting https://us02web.zoom.us/j/86831665491 Meeting ID: 868 3166 5491 One tap mobile +13017158592,,86831665491# US (Washington DC) +13126266799,,86831665491# US (Chicago) Dial by your location +1 301 715 8592 US (Washington DC) +1 312 626 6799 US (Chicago) +1 646 558 8656 US (New York) +1 253 215 8782 US (Tacoma) +1 346 248 7799 US (Houston) +1 669 900 9128 US (San Jose) Meeting ID: 868 3166 5491 Find your local number: https://us02web.zoom.us/u/kYgEiQGy

3

Dec 3

5:30 PM to 8:30 PM

Petoskey High School Basketball Girls JV Home JV Girls Basketball Home Tournament (games @ 5:30 & 7)

Location:

1500 Hill Street Petoskey, MI 49770

Facility: Aux. Gym Visit https://petoskeynorthmen.com/main/event/scid/MI497709476/eventid/73513064 for more information!

5:30 PM to 8:30 PM

Petoskey High School Basketball Girls V Home V Girls Basketball Home Tournament (games @ 5:30 & 7)

Location:

1500 Hill St. Petoskey, Mi 49770

Facility: Main Gym FROM: 7:30 TO: 9:00 Visit https://petoskeynorthmen.com/main/event/scid/MI497709476/eventid/73512614 for more information!

7:30 PM to 10:30 PM

Petoskey High School Hockey Boys V Home St. Mary Catholic Central ( TOYS FOR TOTS)

Location:

3450 Michigan 119 Harbor Springs, MI 49740

Facility: Petoskey Ice Arena Visit https://petoskeynorthmen.com/main/event/scid/MI497709476/eventid/73519106 for more information!

4

Dec 4

10:00 AM to 1:00 PM

Petoskey High School Bowling Boys/Girls V Away Gaylord High School (Varsity Only @ Gaylord Bowling Center)

Visit https://petoskeynorthmen.com/main/event/scid/MI497709476/eventid/73892543 for more information!

11:00 AM to 12:00 PM

PMS Boys Bball Home vs Ogemaw Heights

12:00 PM to 3:00 PM

Petoskey High School Basketball Girls JV Home JV Girls Basketball Home Tournament (games @ 12 & 1:30)

Location:

1500 Hill Street Petoskey, MI 49770

Facility: Aux. Gym Visit https://petoskeynorthmen.com/main/event/scid/MI497709476/eventid/73513077 for more information!

12:00 PM to 3:00 PM

Petoskey High School Basketball Girls V Home V Girls Basketball Home Tournament (games @ 12 & 1:30)

Location:

1500 Hill St. Petoskey, Mi 49770

Facility: Main Gym FROM: 7:30 TO: 9:00 Visit https://petoskeynorthmen.com/main/event/scid/MI497709476/eventid/73512646 for more information!

2:30 PM to 5:30 PM

Petoskey High School Hockey Boys V Home Stoney Creek High School ( TOYS FOR TOTS)

Location:

3450 Michigan 119 Harbor Springs, MI 49740

Facility: Petoskey Ice Arena Visit https://petoskeynorthmen.com/main/event/scid/MI497709476/eventid/73519126 for more information!

5
6
7

Dec 7

5:30 PM to 8:30 PM

Petoskey High School Basketball Boys FR Home Kalkaska High School

Location:

1500 Hill Street Petoskey, MI 49770

Facility: Aux. Gym Visit https://petoskeynorthmen.com/main/event/scid/MI497709476/eventid/73509058 for more information!

5:30 PM to 8:30 PM

Petoskey High School Basketball Boys JV Home Kalkaska High School

Location:

1500 Hill St. Petoskey, Mi 49770

Facility: Main Gym Visit https://petoskeynorthmen.com/main/event/scid/MI497709476/eventid/73509057 for more information!

7:00 PM to 10:00 PM

Petoskey High School Basketball Boys V Home Kalkaska High School

Location:

1500 Hill St. Petoskey, Mi 49770

Facility: Main Gym FROM: 7:00 PM Visit https://petoskeynorthmen.com/main/event/scid/MI497709476/eventid/73509056 for more information!

8

Dec 8

4:00 PM to 5:00 PM

PMS Boys Bball at Gaylord-Bus 2:15

6:00 PM to 9:00 PM

Petoskey High School Wrestling Boys V Away Grayling High School

Visit https://petoskeynorthmen.com/main/event/scid/MI497709476/eventid/73517076 for more information!

9

Dec 9

4:00 PM to 5:00 PM

PMS Boys Bball at Cheboygan-Bus 2:30

10

Dec 10

5:30 PM to 8:30 PM

Petoskey High School Basketball Boys FR Home Marquette Senior HS

Location:

1500 Hill Street Petoskey, MI 49770

Facility: Aux. Gym Visit https://petoskeynorthmen.com/main/event/scid/MI497709476/eventid/73509065 for more information!

5:30 PM to 8:30 PM

Petoskey High School Basketball Boys JV Home Marquette Senior HS

Location:

1500 Hill St. Petoskey, Mi 49770

Facility: Main Gym Visit https://petoskeynorthmen.com/main/event/scid/MI497709476/eventid/73509064 for more information!

6:00 PM to 9:00 PM

Petoskey High School Hockey Boys V Home Traverse City West

Location:

3450 Michigan 119 Harbor Springs, MI 49740

Facility: Petoskey Ice Arena Visit https://petoskeynorthmen.com/main/event/scid/MI497709476/eventid/73519140 for more information!

7:00 PM to 10:00 PM

Petoskey High School Basketball Boys V Home Marquette Senior HS

Location:

1500 Hill St. Petoskey, Mi 49770

Facility: Main Gym FROM: 7:00 PM Visit https://petoskeynorthmen.com/main/event/scid/MI497709476/eventid/73509063 for more information!

11

Dec 11

9:00 AM to 12:00 PM

Petoskey High School Wrestling Boys V Away Hemlock High School

Visit https://petoskeynorthmen.com/main/event/scid/MI497709476/eventid/73517129 for more information!

12:00 PM to 3:00 PM

Petoskey High School Basketball Boys FR Home Menominee High School

Location:

1500 Hill Street Petoskey, MI 49770

Facility: Aux. Gym FROM: 12:00 PM Visit https://petoskeynorthmen.com/main/event/scid/MI497709476/eventid/73975078 for more information!

12:00 PM to 3:00 PM

Petoskey High School Basketball Boys JV Home Menominee High School

Location:

1500 Hill St. Petoskey, Mi 49770

Facility: Main Gym FROM: 12:00 PM Visit https://petoskeynorthmen.com/main/event/scid/MI497709476/eventid/73975073 for more information!

12:00 PM to 3:00 PM

Petoskey High School Basketball Girls FR Away Grand Blanc High School

Visit https://petoskeynorthmen.com/main/event/scid/MI497709476/eventid/73975080 for more information!

1:00 PM to 4:00 PM

Petoskey High School Hockey Boys V Away Bay City Central High School (@ Bay City Civic Arena)

Visit https://petoskeynorthmen.com/main/event/scid/MI497709476/eventid/73519149 for more information!

1:30 PM to 4:30 PM

Petoskey High School Basketball Boys V Home Menominee High School

Location:

1500 Hill St. Petoskey, Mi 49770

Facility: Main Gym FROM: 7:00 PM Visit https://petoskeynorthmen.com/main/event/scid/MI497709476/eventid/73509068 for more information!

1:30 PM to 4:30 PM

Petoskey High School Basketball Girls JV Away Grand Blanc High School

Visit https://petoskeynorthmen.com/main/event/scid/MI497709476/eventid/73512656 for more information!

3:00 PM to 6:00 PM

Petoskey High School Basketball Girls V Away Grand Blanc High School

Visit https://petoskeynorthmen.com/main/event/scid/MI497709476/eventid/73512655 for more information!

12

Dec 12

6:00 PM to 7:00 PM

Madrigal Dinner/Perry Hotel

Calendar:

Petoskey High School

13

Dec 13

4:00 PM to 5:00 PM

PMS Boys Bball Home vs Alpena

5:30 PM to 8:30 PM

Petoskey High School Basketball Girls JV Home Cheboygan

Location:

1500 Hill Street Petoskey, MI 49770

Facility: Aux. Gym Visit https://petoskeynorthmen.com/main/event/scid/MI497709476/eventid/73512668 for more information!

7:00 PM to 10:00 PM

Petoskey High School Basketball Girls V Home Cheboygan

Location:

1500 Hill St. Petoskey, Mi 49770

Facility: Main Gym FROM: 7:30 TO: 9:00 Visit https://petoskeynorthmen.com/main/event/scid/MI497709476/eventid/73512666 for more information!

14

Dec 14

7:00 PM to 8:00 PM

6th grade Band Concert

Calendar:

Petoskey Middle School

15

Dec 15

4:00 PM to 5:00 PM

PMS Boys Bball at Boyne City-Bus 2:45

5:00 PM to 8:00 PM

Petoskey High School Wrestling Boys V Away Boyne City High School

Visit https://petoskeynorthmen.com/main/event/scid/MI497709476/eventid/73517134 for more information!

6:00 PM to 9:00 PM

Petoskey High School Hockey Boys V Home Cadillac High School

Location:

3450 Michigan 119 Harbor Springs, MI 49740

Facility: Petoskey Ice Arena Visit https://petoskeynorthmen.com/main/event/scid/MI497709476/eventid/73519160 for more information!

16

Dec 16

1:00 PM to 3:00 PM

Poetry out loud-5th and 6th hours

Location:

PHS Auditorium, Petoskey, MI 49770

Calendar:

Petoskey High School

7:00 PM to 9:00 PM

Board Meeting

Calendar:

Board of Education

17

Dec 17

4:00 PM to 5:00 PM

PMS Boys Bball Home vs Charlevoix

5:30 PM to 8:30 PM

Petoskey High School Basketball Boys FR Home Gaylord High School

Location:

1500 Hill Street Petoskey, MI 49770

Facility: Aux. Gym Visit https://petoskeynorthmen.com/main/event/scid/MI497709476/eventid/73509098 for more information!

5:30 PM to 8:30 PM

Petoskey High School Basketball Boys JV Home Gaylord High School

Location:

1500 Hill St. Petoskey, Mi 49770

Facility: Main Gym Visit https://petoskeynorthmen.com/main/event/scid/MI497709476/eventid/73509097 for more information!

5:30 PM to 8:30 PM

Petoskey High School Basketball Girls FR Away Gaylord High School

Visit https://petoskeynorthmen.com/main/event/scid/MI497709476/eventid/73512691 for more information!

5:30 PM to 8:30 PM

Petoskey High School Basketball Girls JV Away Gaylord High School

Visit https://petoskeynorthmen.com/main/event/scid/MI497709476/eventid/73512690 for more information!

7:00 PM to 10:00 PM

Petoskey High School Basketball Boys V Home Gaylord High School ((jazz band playing))

Location:

1500 Hill St. Petoskey, Mi 49770

Facility: Main Gym FROM: 7:00 PM Visit https://petoskeynorthmen.com/main/event/scid/MI497709476/eventid/73509096 for more information!

7:00 PM to 10:00 PM

Petoskey High School Basketball Girls V Away Gaylord High School

Visit https://petoskeynorthmen.com/main/event/scid/MI497709476/eventid/73512687 for more information!

7:00 PM to 10:00 PM

Petoskey High School Hockey Boys V Away OPEN (Cheboygan Showcase @ Cheboygan Ice Arena)

Visit https://petoskeynorthmen.com/main/event/scid/MI497709476/eventid/73519166 for more information!

18

Dec 18

12:00 AM to 3:00 AM

Time: TBA -Petoskey High School Hockey Boys V Away OPEN (Cheboygan Showcase @ Cheboygan Ice Arena)

Visit https://petoskeynorthmen.com/main/event/scid/MI497709476/eventid/73519169 for more information!

9:00 AM to 12:00 PM

Petoskey High School Wrestling Boys V Away Chippewa Hills HS

Visit https://petoskeynorthmen.com/main/event/scid/MI497709476/eventid/73517246 for more information!

19
20
21

Dec 21

4:00 PM to 7:00 PM

Petoskey High School Basketball Boys FR Away Boyne City High School

Visit https://petoskeynorthmen.com/main/event/scid/MI497709476/eventid/73722295 for more information!

22
23

Dec 23

No School, Start of Holiday Break

Calendar:

Petoskey Middle School

Winter Break

Calendar:

District Calendar

Holiday Break

Calendar:

Petoskey High School

9:00 AM to 12:00 PM

Petoskey High School Wrestling Boys V Away Traverse City West

Visit https://petoskeynorthmen.com/main/event/scid/MI497709476/eventid/73517316 for more information!

24

Dec 24

Holiday Break

Calendar:

Petoskey High School

No School: Winter Break

Calendar:

Petoskey Middle School

Winter Break

Calendar:

District Calendar

25

Dec 25

Holiday Break

Calendar:

Petoskey High School

No School: Winter Break

Calendar:

Petoskey Middle School

Winter Break

Calendar:

District Calendar

26

Dec 26

Holiday Break

Calendar:

Petoskey High School

No School: Winter Break

Calendar:

Petoskey Middle School

Winter Break

Calendar:

District Calendar

27

Dec 27

Holiday Break

Calendar:

Petoskey High School

Memorial Day

Calendar:

District Calendar

Memorial Day

Calendar:

District Calendar

No School: Winter Break

Calendar:

Petoskey Middle School

Winter Break

Calendar:

District Calendar

28

Dec 28

Holiday Break

Calendar:

Petoskey High School

No School: Winter Break

Calendar:

Petoskey Middle School

Winter Break

Calendar:

District Calendar

5:30 PM to 8:30 PM

Petoskey High School Basketball Boys V Away Grand Haven High School (Grand Haven Tournament)

Visit https://petoskeynorthmen.com/main/event/scid/MI497709476/eventid/73509123 for more information!

7:00 PM to 10:00 PM

Petoskey High School Basketball Boys JV Away Grand Haven High School (Grand Haven Tournament)

Visit https://petoskeynorthmen.com/main/event/scid/MI497709476/eventid/73509125 for more information!

29

Dec 29

Holiday Break

Calendar:

Petoskey High School

No School: Winter Break

Calendar:

Petoskey Middle School

Winter Break

Calendar:

District Calendar

9:00 AM to 12:00 PM

Petoskey High School Wrestling Boys V Away Standish-Sterling High School

Visit https://petoskeynorthmen.com/main/event/scid/MI497709476/eventid/73517816 for more information!

11:30 AM to 2:30 PM

Petoskey High School Basketball Boys JV Away Grand Haven High School (Grand Haven Tournament)

Visit https://petoskeynorthmen.com/main/event/scid/MI497709476/eventid/73509276 for more information!

1:00 PM to 4:00 PM

Petoskey High School Basketball Boys V Away Grand Haven High School (Grand Haven Tournament)

Visit https://petoskeynorthmen.com/main/event/scid/MI497709476/eventid/73509275 for more information!

30

Dec 30

Holiday Break

Calendar:

Petoskey High School

No School: Winter Break

Calendar:

Petoskey Middle School

Winter Break

Calendar:

District Calendar

31

Dec 31

Holiday Break

Calendar:

Petoskey High School

No School: Winter Break

Calendar:

Petoskey Middle School

Winter Break

Calendar:

District Calendar