What is the Full Value Agreement?
Attendance
231-348-2105 High School
231-348-2293 Middle School
231-348-2110 Central
231-348-2120 Lincoln
231-348-2130 Ottawa
231-348-2140 Sheridan
231-348-2190 Montessori
School Start/End Times
Elementary
Full Day: 8:10 - 3:05
Half Day: 8:10 - 11:40
Secondary
Full Day: 8:15 - 3:10
Half Day: 8:15 - 11:50
Next Meeting of the School Board
Need a Student COVID Test?
Free Staff and Student COVID Home tests are available in each building's office. Please ask your building secretary if you need a home test.
For more information please click here.
Change in Contact Information
If you have a change in your student's contact information please contact the building secretary. We need to have the most up to date information so that we can always be sure to reach you.
Contact information includes: phone number, mailing address, physical address, email address and emergency contact information
High School - Diane Munson - (231) 348-2221
Middle School - Lisa Burris - (231) 348 -2150
Central - Abby Schroer - (231) 348-2110
Lincoln - Carey Strong - (231) 348-2120
Ottawa - Ashley Maginnis - (231) 348-2130
Sheridan - Jessica Galle - (231) 348-2140
Montessori - (231) 348-2190
Hot Topics for Parents of Teens
Sign up for snow day texts alerts and school administration notifications / building newsletters.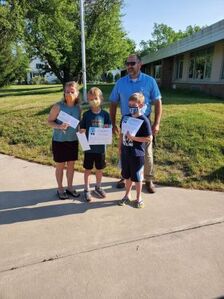 Sheridan Students Win Writing Awards
June 8, 2021
Congratulations to Bodi and David for winning the Emmet County Historical Commission Writing Contest.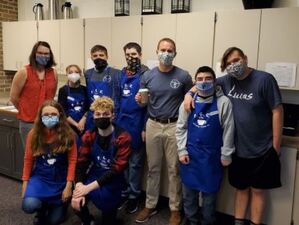 Supe's Loop: 5-21-21
May 21, 2021
Updates from Superintendent Chris Parker, Public Schools of Petoskey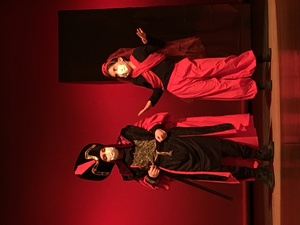 Enrichment Play Success!
May 5, 2021
The 2021 Elementary Enrichment Play, Aladdin Jr., enriches more than just elementary students! Read this interview with Julie Laur to see how this magical event reaches others in all sorts of ways!
Calendar

Previous

February

2023

Next

S
M
T
W
T
F
S
1

Feb 1

4:00 PM to 5:00 PM

PMS Girls BBall @ Alpena - 2 games per level - 1:15 bus

4:00 PM to 5:00 PM

PMS Wrestling vs Cadillac, Boyne, Gaylord

5:00 PM to 8:00 PM

Petoskey High School Wrestling Boys V Home Home Tri Meet

6:00 PM to 9:00 PM

Petoskey High School Hockey Boys V Home Traverse City Central HS

Location:

3450 Michigan 119 Harbor Springs, MI 49740

2

Feb 2

5:30 PM to 7:30 PM

HS Conferences - 5:30-7:30

Calendar:

Petoskey High School

5:30 PM to 8:30 PM

Petoskey High School Basketball Boys JV Home Gaylord High School

Location:

1500 Hill St. Petoskey, Mi 49770

Facility: Main Gym Visit https://petoskeyhighschool.bigteams.com/main/event/scid/MI497709476/eventid/75457258 for more information!

5:30 PM to 8:30 PM

Petoskey High School Basketball Girls FR Home Gaylord High School

Location:

1500 Hill Street Petoskey, MI 49770

Facility: Central Gym Visit https://petoskeyhighschool.bigteams.com/main/event/scid/MI497709476/eventid/75458238 for more information!

7:00 PM to 10:00 PM

Petoskey High School Basketball Boys FR Home Gaylord High School

Location:

1500 Hill Street Petoskey, MI 49770

Facility: Central Gym Visit https://petoskeyhighschool.bigteams.com/main/event/scid/MI497709476/eventid/75457259 for more information!

7:00 PM to 10:00 PM

Petoskey High School Basketball Girls JV Home Gaylord High School

Location:

1500 Hill St. Petoskey, Mi 49770

3

Feb 3

5:30 PM to 8:30 PM

Petoskey High School Basketball Girls V Away Gaylord High School

6:00 PM to 9:00 PM

Petoskey High School Hockey Boys V Home Big Rapids High School

Location:

3450 Michigan 119 Harbor Springs, MI 49740

7:00 PM to 10:00 PM

Petoskey High School Basketball Boys V Away Gaylord High School

4

Feb 4

10:00 AM to 1:00 PM

Petoskey High School Bowling Boys/Girls V Away Boyne City High School (@ Boyne City Lanes)

10:00 AM to 1:00 PM

Petoskey High School Wrestling Boys V Away Traverse City Central HS (BNC @ TCC)

11:00 AM to 12:00 PM

PMS Girls BBall @ Ogemaw Heights - 1 team per level - @ HS

5
6

Feb 6

10:00 AM to 1:00 PM

Petoskey High School Skiing Boys/Girls V Home OPEN (BNC @ Nubs Nob)

3:30 PM to 4:30 PM

PMS Girls BBall Home vs Gaylord - 2 games per level

4:00 PM to 7:00 PM

Petoskey High School Basketball Boys FR Home Boyne City High School

Location:

1500 Hill St. Petoskey, Mi 49770

5:00 PM to 8:00 PM

Petoskey High School Bowling Boys/Girls V Away Grayling High School

5:30 PM to 8:30 PM

Petoskey High School Basketball Girls FR Home Rogers City High School

Location:

1500 Hill St. Petoskey, Mi 49770

Facility: Main Gym Visit https://petoskeyhighschool.bigteams.com/main/event/scid/MI497709476/eventid/75458329 for more information!

7

Feb 7

7th Grade Vision Screening Health Dept.

4:00 PM to 5:00 PM

PMS Ski Home vs Petoskey, Harbor Springs, Charlevoix, HRT @ Nubs Nob

4:00 PM to 5:00 PM

PMS Wrestling vs TC East & TC West

5:45 PM to 8:45 PM

Petoskey High School Basketball Girls JV Away Cheboygan

Visit https://petoskeyhighschool.bigteams.com/main/event/scid/MI497709476/eventid/75458328 for more information!

7:00 PM to 10:00 PM

Petoskey High School Basketball Girls V Away Cheboygan

8

Feb 8

7th Grade Vision Screening Health Dept.

12:00 AM to 3:00 AM

Time: TBA -Petoskey High School Wrestling Boys V Away OPEN (Team Districts)

8:30 AM to 2:00 PM

Blood Drive-HS Aud

Calendar:

Petoskey High School

3:45 PM to 4:45 PM

DTLC

Location:

PHS Commercial Foods Room

Calendar:

District Calendar

6:00 PM to 9:00 PM

Petoskey High School Hockey Boys V Away Traverse City West HS (@ Howe Arena)

7:00 PM to 8:00 PM

Band Pre-Festival Concert (tent times)

Calendar:

Petoskey High School

7:00 PM to 8:00 PM

PMS Band Pre-festival

Calendar:

Petoskey Middle School

9

Feb 9

4:00 PM to 5:00 PM

PMS Girls BBall Home vs. Sault Ste. Marie - 1 team per level

5:30 PM to 8:30 PM

Petoskey High School Basketball Boys JV Away Alpena High School

Visit https://petoskeyhighschool.bigteams.com/main/event/scid/MI497709476/eventid/75457268 for more information!

5:30 PM to 8:30 PM

Petoskey High School Basketball Girls FR Away Alpena High School

Visit https://petoskeyhighschool.bigteams.com/main/event/scid/MI497709476/eventid/75458362 for more information!

7:00 PM to 8:00 PM

Middle School & Parent Alliance (MSPA) Meeting

Calendar:

Petoskey Middle School

MDE Report Card Prospective Parent letter Academic Probation for 8th grade PBIS Updates

7:00 PM to 10:00 PM

Petoskey High School Basketball Boys FR Away Alpena High School

Visit https://petoskeyhighschool.bigteams.com/main/event/scid/MI497709476/eventid/75457269 for more information!

7:00 PM to 10:00 PM

Petoskey High School Basketball Girls JV Away Alpena High School

Visit https://petoskeyhighschool.bigteams.com/main/event/scid/MI497709476/eventid/75458361 for more information!

10

Feb 10

Snowcoming

Calendar:

Petoskey High School

4:00 PM to 5:00 PM

PMS Wrestling vs Gaylord & Boyne

5:30 PM to 8:30 PM

Petoskey High School Basketball Girls V Home Alpena High School (Snowcoming/Jazz Band)

Location:

1500 Hill St. Petoskey, Mi 49770

Facility: Main Gym FROM: 7:30 TO: 9:00 Visit https://petoskeyhighschool.bigteams.com/main/event/scid/MI497709476/eventid/75458345 for more information!

Click here to watch this event live!

7:00 PM to 10:00 PM

Petoskey High School Basketball Boys V Home Alpena High School (Snowcoming/Jazz Band)

Location:

1500 Hill St. Petoskey, Mi 49770

Facility: Main Gym FROM: 7:00 PM Visit https://petoskeyhighschool.bigteams.com/main/event/scid/MI497709476/eventid/75457266 for more information!

Click here to watch this event live!

7:00 PM to 10:00 PM

Petoskey High School Hockey Boys V Home Manistique

Location:

3450 Michigan 119 Harbor Springs, MI 49740

11

Feb 11

12:00 AM to 3:00 AM

Time: TBA -Petoskey High School Wrestling Boys V Away OPEN (Individual Districts)

10:00 AM to 1:00 PM

Petoskey High School Bowling Boys/Girls V Home OPEN (Home Event @ Northern Lights Arena)

Location:

8865 Harbor-Petoskey Rd Harbor Springs, MI 49740

Facility: Northern Lights Rec Ctr Visit https://petoskeyhighschool.bigteams.com/main/event/scid/MI497709476/eventid/75656219 for more information!

Click here to watch this event live!

7:00 PM to 10:00 PM

Snowcoming Dance-Central School

Calendar:

Petoskey High School

12
13

Feb 13

9:00 AM to 12:00 PM

Petoskey High School Skiing Boys/Girls V Home OPEN (Regionals @ Nubs Nob)

4:30 PM to 5:30 PM

PMS Girls BBall Home @ Cadillac - 2 games per level - 1:45 Bus

14

Feb 14

3:30 PM to 4:30 PM

Elementary PLC Leaders

Location:

Spitler Board Room

Calendar:

District Calendar

4:00 PM to 4:45 PM

PMS Ski Home W/ Harbor Springs (Little Brown Jug) @ Nubs Nob

15
16

Feb 16

3:15 PM to 4:15 PM

Sheridan PTO Monthly Meeting

Calendar:

Sheridan Elementary

4:00 PM to 5:00 PM

PMS Girls BBall Home vs. Boyne- 1 team per level, plus Rambler (plays first)

5:30 PM to 8:30 PM

Petoskey High School Basketball Boys JV Away Cadillac High School

Visit https://petoskeyhighschool.bigteams.com/main/event/scid/MI497709476/eventid/75457431 for more information!

5:30 PM to 8:30 PM

Petoskey High School Basketball Girls FR Away Cadillac High School (@ Mackinaw Trails Middle School)

Visit https://petoskeyhighschool.bigteams.com/main/event/scid/MI497709476/eventid/75458368 for more information!

7:00 PM to 10:00 PM

Petoskey High School Basketball Boys FR Away Cadillac High School (@ Mackinaw Trails Middle School)

Visit https://petoskeyhighschool.bigteams.com/main/event/scid/MI497709476/eventid/75457432 for more information!

7:00 PM to 10:00 PM

Petoskey High School Basketball Girls JV Away Cadillac High School

Visit https://petoskeyhighschool.bigteams.com/main/event/scid/MI497709476/eventid/75458367 for more information!

17

Feb 17

No School (K-12) Prof Dev Day

Calendar:

Petoskey High School

No School, PD for Staff

Calendar:

Petoskey Middle School

8:00 AM to 3:30 PM

K-12 PD

Calendar:

District Calendar

5:00 PM to 8:00 PM

Petoskey High School Hockey Boys V Home Tawas Area HS

Location:

3450 Michigan 119 Harbor Springs, MI 49740

5:30 PM to 8:30 PM

Petoskey High School Basketball Girls V Home Cadillac High School (Hall of Fame)

Location:

1500 Hill St. Petoskey, Mi 49770

Facility: Main Gym FROM: 7:30 TO: 9:00 Visit https://petoskeyhighschool.bigteams.com/main/event/scid/MI497709476/eventid/75458366 for more information!

Click here to watch this event live!

7:00 PM to 10:00 PM

Petoskey High School Basketball Boys V Home Cadillac High School (Hall of Fame )

Location:

1500 Hill St. Petoskey, Mi 49770

Facility: Main Gym FROM: 7:00 PM Visit https://petoskeyhighschool.bigteams.com/main/event/scid/MI497709476/eventid/75457429 for more information!

Click here to watch this event live!

18

Feb 18

10:00 AM to 1:00 PM

Petoskey High School Bowling Boys/Girls V Away Rogers City High School (Conference Tournament @ Nautical Lanes)

19
20

Feb 20

Mid-Winter Break No School

Calendar:

Petoskey Middle School

Mid-Winter Break-No school

Calendar:

Petoskey High School

4:00 PM to 7:00 PM

Petoskey High School Basketball Girls FR Away Sault Area High School

Visit https://petoskeyhighschool.bigteams.com/main/event/scid/MI497709476/eventid/75458373 for more information!

5:30 PM to 8:30 PM

Petoskey High School Basketball Girls JV Away Sault Area High School

Visit https://petoskeyhighschool.bigteams.com/main/event/scid/MI497709476/eventid/75458372 for more information!

7:00 PM to 10:00 PM

Petoskey High School Basketball Girls V Away Sault Area High School

21

Feb 21

11:00 AM to 2:00 PM

Petoskey High School Skiing Boys/Girls V Away Cadillac High School (BNC @ Caberfae)

4:00 PM to 5:00 PM

PMS Wrestling @ Gaylord - 2:15 Bus

4:00 PM to 6:00 PM

4:00 PM to 7:00 PM

Petoskey High School Basketball Boys FR Home Benzie Central MS/HS

Location:

1500 Hill St. Petoskey, Mi 49770

Facility: Main Gym Visit https://petoskeyhighschool.bigteams.com/main/event/scid/MI497709476/eventid/75457437 for more information!

5:30 PM to 8:30 PM

Petoskey High School Basketball Boys JV Home Benzie Central MS/HS

Location:

1500 Hill St. Petoskey, Mi 49770

Facility: Main Gym Visit https://petoskeyhighschool.bigteams.com/main/event/scid/MI497709476/eventid/75457436 for more information!

7:00 PM to 10:00 PM

Petoskey High School Basketball Boys V Home Benzie Central MS/HS

Location:

1500 Hill St. Petoskey, Mi 49770

Facility: Main Gym FROM: 7:00 PM Visit https://petoskeyhighschool.bigteams.com/main/event/scid/MI497709476/eventid/75457435 for more information!

Click here to watch this event live!

22
23

Feb 23

4:00 PM to 5:00 PM

PMS Girls BBall Home vs Cheboygan - 1 game per level

5:30 PM to 8:30 PM

Petoskey High School Basketball Boys JV Home Traverse City Central HS

Location:

1500 Hill St. Petoskey, Mi 49770

Facility: Main Gym Visit https://petoskeyhighschool.bigteams.com/main/event/scid/MI497709476/eventid/75457440 for more information!

5:30 PM to 8:30 PM

Petoskey High School Basketball Girls FR Home Traverse City Central HS

Location:

1500 Hill Street Petoskey, MI 49770

Facility: Central Gym Visit https://petoskeyhighschool.bigteams.com/main/event/scid/MI497709476/eventid/75458381 for more information!

6:00 PM to 7:00 PM

High School Parent Advisory

Calendar:

Petoskey High School

7:00 PM to 10:00 PM

Petoskey High School Basketball Boys FR Home Traverse City Central HS

Location:

1500 Hill Street Petoskey, MI 49770

Facility: Central Gym Visit https://petoskeyhighschool.bigteams.com/main/event/scid/MI497709476/eventid/75457441 for more information!

7:00 PM to 10:00 PM

Petoskey High School Basketball Girls JV Home Traverse City Central HS

Location:

1500 Hill St. Petoskey, Mi 49770

Facility: Main Gym Visit https://petoskeyhighschool.bigteams.com/main/event/scid/MI497709476/eventid/75458380 for more information!

24

Feb 24

12:00 AM to 3:00 AM

Time: TBA -Petoskey High School Bowling Boys/Girls V Away OPEN (Team Regionals)

5:00 PM to 8:00 PM

Central Elem Carnival

Calendar:

District Calendar

5:30 PM to 8:30 PM

Petoskey High School Basketball Girls V Away Traverse City Central HS

7:00 PM to 10:00 PM

Petoskey High School Basketball Boys V Away Traverse City Central HS

25

Feb 25

12:00 AM to 3:00 AM

Time: TBA -Petoskey High School Bowling Boys/Girls V Away OPEN (Individual Regional)

26
27

Feb 27

12:00 AM to 1:00 AM

PMS Girls BBall Home @ Cheboygan - 1 games per level - time TBD

9:00 AM to 12:00 PM

Petoskey High School Skiing Boys/Girls V Away OPEN (D2 State Finals @ Schuss Mountain)

28

Feb 28

4:00 PM to 5:00 PM

PMS Wrestling @ TC West - 1:30 bus

4:00 PM to 7:00 PM

Petoskey High School Basketball Boys FR Away Boyne City High School

Visit https://petoskeyhighschool.bigteams.com/main/event/scid/MI497709476/eventid/75457449 for more information!

5:30 PM to 8:30 PM

Petoskey High School Basketball Boys JV Away Boyne City High School

Visit https://petoskeyhighschool.bigteams.com/main/event/scid/MI497709476/eventid/75457448 for more information!

7:00 PM to 10:00 PM

Petoskey High School Basketball Boys V Away Boyne City High School