Superintendent's Welcome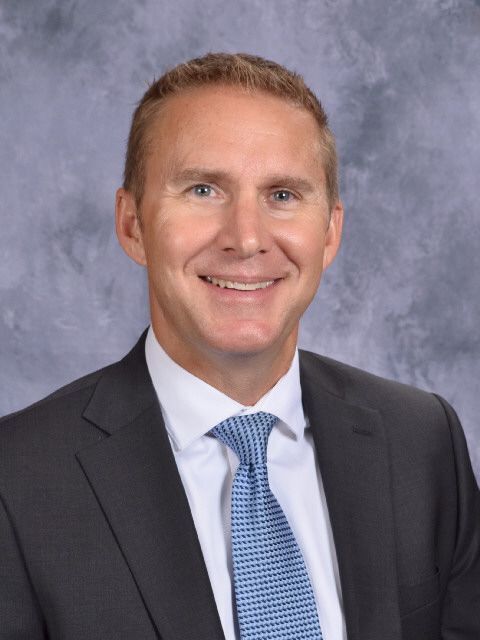 Welcome to The Public Schools of Petoskey!
I am incredibly proud of the work, dedication, character, and grit that has been demonstrated by our entire school community throughout the COVID-19 pandemic. With few exceptions, our District has remained open for in-person instruction for the roughly 80% of our students and families who made that choice. Through careful application of the mitigation measures outlined in our Preparedness and Response Plan, consultation with local medical experts, and overwhelming support from our parents, caregivers, and community members, we have stayed strong, stayed safe, and stayed open.
None of us have faced challenges of this magnitude in providing education before and there have, indeed, been moments of sincere tests of our resolve. Through it all, we have stayed committed to each other, to our community, and most importantly to our students.
The challenges we have faced this year have also spawned new opportunities for us and we have embraced them fully, making some significant positive changes that will impact our District in positive ways for years to come. Our Board approved the transition to a 1:1 device program for all students. We have adopted a new, aligned English Language Arts curriculum for students in Kindergarten through fifth grade. We have implemented an online curriculum and learning management system at all grade levels, we've created an online school, and we've developed and utilized new ways for staff to collaborate with each other as well as with students using digital tools and technology that have kept us together and kept us learning. While we may not have been able to anticipate challenges of this scale, we have more than demonstrated that we were, and will continue to be, up to the challenge.
I am proud to be a part of this school and community. Thank you for your continued support as we all look forward to putting COVID-19 in the rearview mirror and continue to deliver excellence in instruction and non-academic supports for our students.
Sincerely,
Christopher Parker, Superintendent
Contact Us
Christopher Parker

parker.cd.m@northmen.org
Superintendent
Lori Lewis

lewis.la.y@northmen.org
Executive Assistant to Superintendent