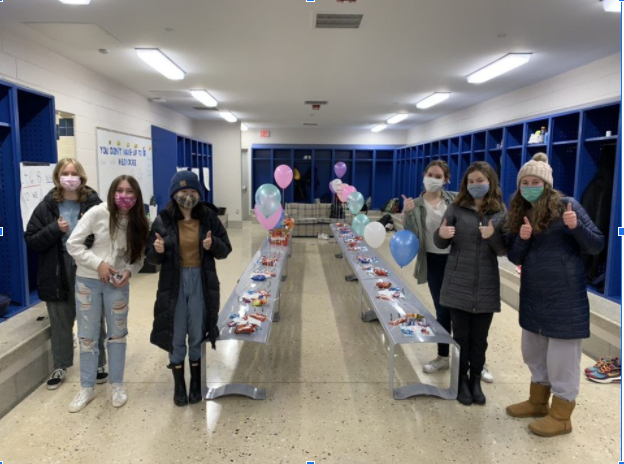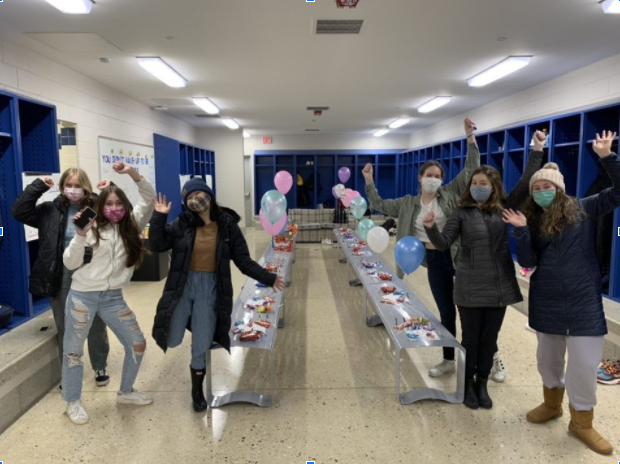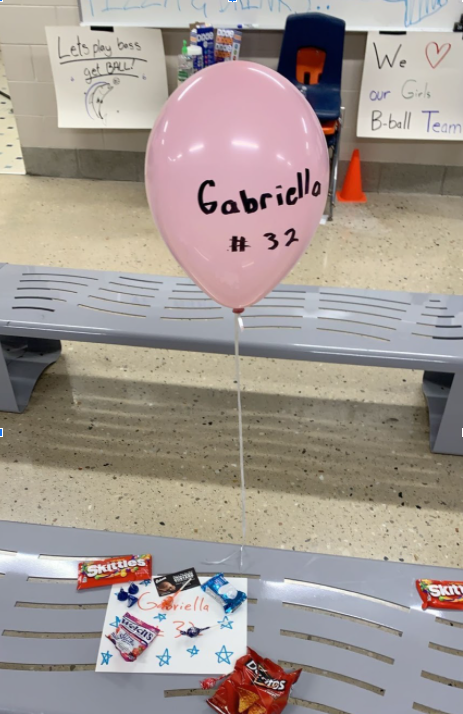 "Being kind has always been important. This year, it's maybe even more important", said Ashley Nguyen, Petoskey High School Cheetos Club member.
The Cheetos Club at Petoskey High School, the group of students led by Mr. Lance Bailey and in memory of former Petoskey student Spencer Tibbits, is not just surviving the pandemic, they are thriving. The group's mission is to "Plan to be Kind".
Tuesday night, the Cheetos Ambassadors of Kindness continued with their mission of helping others and showering others with kindness by providing snacks, pizza, and decorations for the varsity girls basketball team after their game. Following the girls' win over Traverse City Central, the players found that their locker room had been decorated with balloons, notes of encouragement, snacks, and pizza.
"They (the girls basketball team) weren't able to play for a long time", said Cheetos club member Lily Harris. "We just wanted to do something nice for them", she added.
Lena DiGiulio added, "I feel like this club is a great way for us to give back and provide a little boost for others".
Bianca Gietzen, who transferred to Petoskey this year and is a new member of the Cheetos Club thought that the work of the club showed that the school cares about its students and agreed that it's important that there is a group of students dedicated to doing this work. "Kids know what kids want", Bianca added.

For more information on the Cheetos Club at Petoskey High School, or to make a donation, please visit: www.petoskeyschools.org.