Principal's Welcome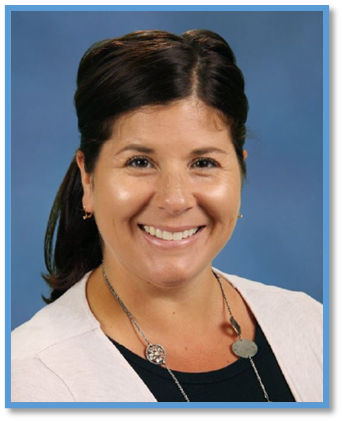 Hello Ottawa Families,
It is with great pleasure to introduce myself to the Ottawa Family. As a northern Michigan native, I am so excited to return to my roots, but more importantly doing what I love; instilling a love of learning in children, families, and the community.
I graduated from Central Michigan University with my Bachelors Degree in Elementary Education. Fifteen years ago, I moved to Naples Florida where I continued my journey in my career, but also in my education. I received my Masters Degree from Florida Gulf Coast University (FGCU) in curriculum and instruction with a focus on literacy. I am currently working on my doctorate degree, which has been a long process, but one I continue to strive to finish.
During my time in Florida I taught kindergarten, second grade, provided reading interventions to support all students in grades kindergarten through fifth grade, as well as supporting teachers as a reading coach. For the last 5 years, I have had the opportunity to be an administrator where I worked with a team of leaders to build positive school culture, academic achievements, and support families in a variety of ways.
At Ottawa Elementary, the staff and I are dedicated to our mission where Together Everyone Achieves More, as well as building a positive culture and climate where all students can grow academically, build positive relationships, and of course, continue to have strong parent involvement and community support.
I am extremely excited to be back in northern Michigan and to be a part of the Ottawa TEAM, where Together Everyone Achieves More.
Kindly,
Jodi Schreiber
Principal, Ottawa Elementary School