Resources
Association Montessori International of the United States (AMI/USA) brings the principles of Dr. Maria Montessori to the education of children, to help them attain their full potential in our society.
The American Montessori Society (AMS) is the foremost advocate for quality Montessori education, an innovative, child-centered approach to learning. AMS sets the high professional standards that inform Montessori education as practiced in AMS-accredited schools and taught in AMS-affiliated teacher education programs.
AMS provides the leadership and inspiration to make Montessori a significant voice in education. The Society advocates quality Montessori education, strengthens members through its services, and champions Montessori principles to the greater community.
Michael Olaf - An overview of child development from three to twelve years, and materials that support the child at this stage of life.
The North American Montessori Teachers' Association (NAMTA) links Montessorians with their legacy and their future. Its services include print publications, audio visuals, conferences, and research.

NAMTA documents Montessori in the public schools, helps teachers and administrators become more effective, furthers the advancement of Montessori concepts into mainstream education, and helps parents extend the Montessori environment into their homes.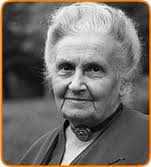 Maria Montessori